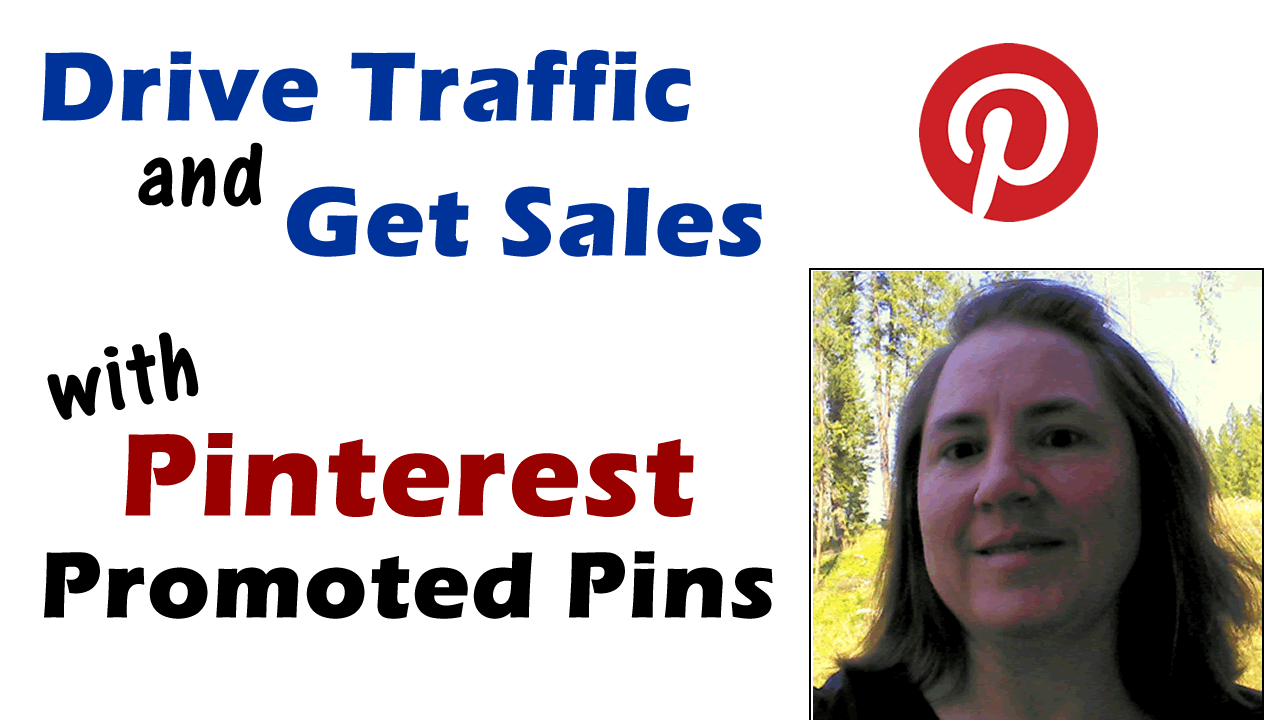 I'm super SUPER excited that Pinterest is now offering promoted pins. These pins are similar to Facebook's promoted posts and Twitter's promoted tweets and allow businesses to target a particular audience and get their pin seen by more of their ideal customers.
The promoted pins feature is still in beta testing. They have been testing them with larger brands and are now rolling them out to the general public in the USA. To get this feature you need to apply and get on the waitlist. Once approved you will be able to start promoting your pins right away. It took 5 or 6 days for my account to be approved.
You can signup for the promoted pins waitlist here.
Why Get Excited About Promoted Pins?
Now you can get your pins in front of a larger targeted audience like you can with other social networks. Promoted pins will let you promote your best pins and get them in front of your targeted audience.
How Does It Work?
Choose a Pin you would like to promote. It is best to start with an existing pin that is already getting a good response from users.
Choose your Targeting. Select search terms that are related to your pin, choose locations, language, devices, gender.
Enter how much want to pay. You only pay when people click not how many see your pin. Enter how much you want to pay per click and the max you want to spend per day.
Submit your promoted pin and wait for approval.
Once approved you can track how your pin is doing. The tracking is updated every 24 hours and you can see the number of impressions, clcks, repins, etc. This is broken down by the search terms you chose so you can see what people are searching for.
How To Use Promoted Pins To Increase Traffic And Sales
You need to understand that promoted pins are not ads…they are pins that get extra promotion. Pinterest wants promoted pins to be high value and they should make the Pinterest experience better for everyone. They have different rules and guidelines than you may be used to with Facebook and other social networks. Here are some of them.
No promo info, discounts and sales in the image
No call to action
No price in the image or description
No incorrect or excessive use of symbols, numbers, or letters (such as several exclamation points in a row)
Don't write in all capital letters in the Pin description
Don't use more than one hashtag
No product or service claims in the image. Claims like "Guaranteed to help you lose weight," "Free Shipping," or "Reduce wrinkles in 12 days!" should not appear in the Pin image.
No before and after images for healthcare and beauty products and services
The landing page (the place your Promoted Pins link to) should contain valuable content that is relevant to the ad
The landing page shouldn't have an opt-in (email sign-up) or similar design elements that block content
Promote your highest revenue-generating pins first. Find your pins that are creating the most traffic, this will be an easy place to start.
Find out what Pinterest users are searching for. Pinterest is awesome at driving sales. People that arrive on a site from Pinterest are 10% more likely to buy that from other social networks. Yee Haw! You can capitalize on this by promoting pins for popular searches. To see what people are searching for, start typing a keyword in the Pinterest search box and see what search phrases pop up.
Optimize your landing page.This is very important. When they click on your pin they will be taken to your landing page. To increase sales and signups make sure you are directing them to the page that has content that is relevant to the pin. Do not just direct them to your main page. Be sure you have a strong call to action. Tell them what to do…click to buy, click to signup, etc. Getting them on your mailing list is the ultimate goal for future sales, marketing and building a relationship. Give them a reason to signup…future sales and discounts, more tips and training, etc.
I have been using promoted posts for a few days. So far I am loving it. I have lots of clicks and repins. I will continue to test it out and will keep you posted on new updates and results.
To your success!
Make sure you are on my newsletter mailing list, I will be sending out more stuff like this, fun stuff about cabin life in Montana, golden nuggets and other great stuff to help you make more money in your home business! Sign up HERE
If this helped you, please comment and share.
Helping You Live Your Dreams!
Marlo Fullerton
I use a proven internet marketing system that is generating leads daily into my business. If you want a simple solution to getting leads to talk to about your business or a simple way to build your list without having to chase around your friends and family, you owe it to yourself to look at this system today. Click Here
If you are looking for a work at home business opportunity that gives you the ability to build a Live Anywhere Work Anywhere Lifestyle Click Here
Drive Traffic And Get Sales With Pinterest Promoted Pins
Share and Enjoy