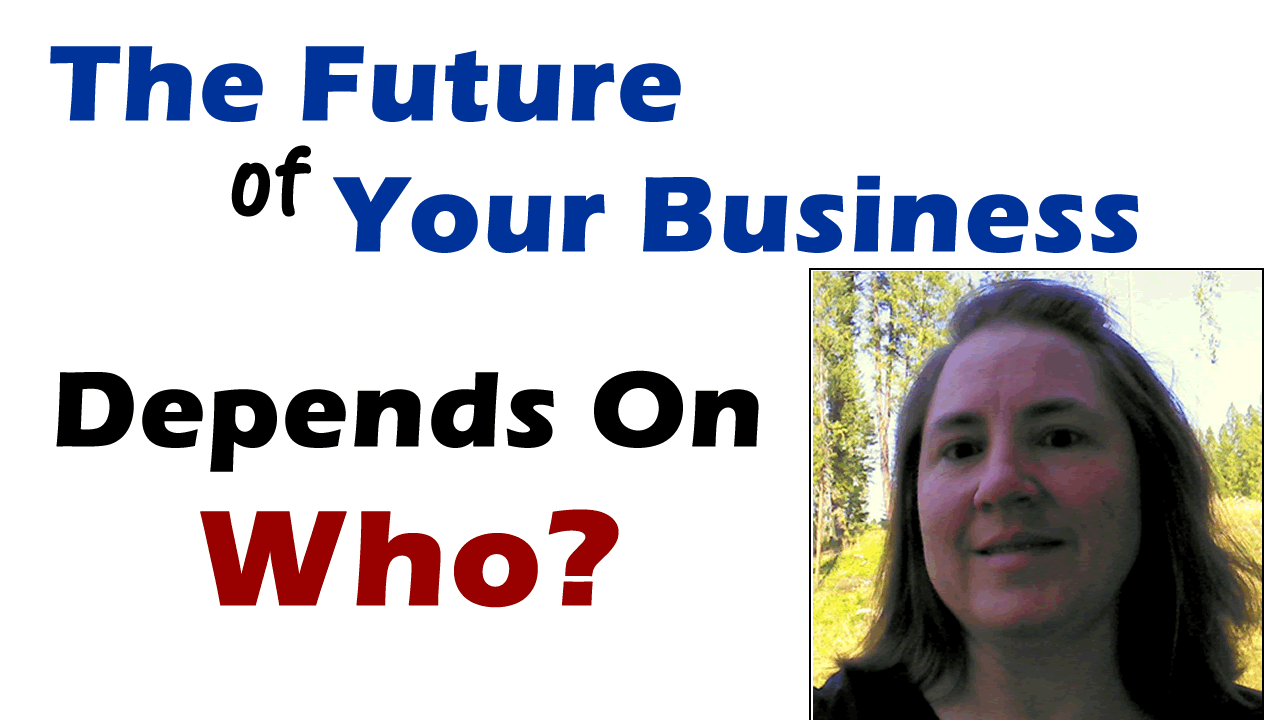 Here is a quick weathy mindset exercise for you. I was on a webinar with The My Dream Year Challenge group the other day and they asked the following question.
If the future of your business depended on one person on your team…would you choose you?
This is a brilliant question and a BIG light bulb moment. Watch my video below to hear my explanation.
Wow! A little mind-blowing don't you think?
If you would pick someone else on your team as the person that your business depends on, you have some big issues that need to be fixed ASAP. You need to step up and be the one working your tail off with daily profit-producing activities because your business does depend on YOU!
Now let's all get out there and get it done…our future is what we make it.
To your success!
Make sure you are on my newsletter mailing list, I will be sending out more stuff like this, fun stuff about cabin life in Montana, golden nuggets and other great stuff to help you make more money in your home business! Sign up HERE
If this helped you, please comment and share.
Helping You Live Your Dreams!
Marlo Fullerton
I use a proven internet marketing system that is generating leads daily into my business. If you want a simple solution to getting leads to talk to about your business or a simple way to build your list without having to chase around your friends and family, you owe it to yourself to look at this system today. Click Here
If you are looking for a work at home business opportunity that gives you the ability to build a Live Anywhere Work Anywhere Lifestyle Click Here
The Future Of Your Business Depends On Who?
Share and Enjoy