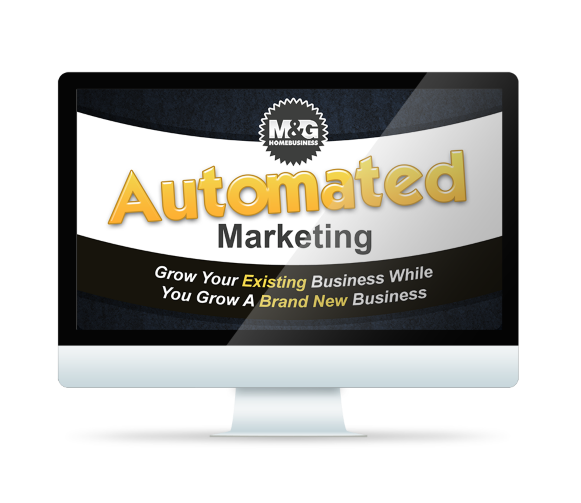 I am testing a new Automated List Building System to generate passive leads for your MLM. Lead generation is something every marketer needs and something a lot of online business people struggle with. I have been looking for something to generate passive leads for my online business to go along with my other active lead generating techniques.
A business partner turned me on to a new system called M&G Home Business. They generate the leads for you and put them into a series of funnels with automated email campaigns. You can promote any URL you want and it has many features…you can customize the messages and campaigns. You are guaranteed 300 leads per day. Since they are starting up they are giving us 400 leads per day…WOW!
3200 Leads In 8 Days…


After only 8 days I have received 3200 leads with one opt-out. This is absolutely amazing! As the system does it's magic and works them through the funnels getting them familiar with you and seeing your offer. I can start working the list by calling them to see how they are doing and if I can help them.
I have just started calling, so I will write up another update in a week or so to let you know the progress. We have had many in our group recruit many people into their home business in just a few days. These are REAL leads looking for information on a home based business.
As if having a ton of new leads to prospect wasn't enough, you can also make some serious cash as an affiliate of M&G. They ave a great compensation plan and a great product. Another income stream to get you closer to your dreams and the freedom lifestyle.
Take a look at this automated marketing and lead generation system and see for yourself.
Click HERE
The low price makes it a no brainer.
Make sure you are on my newsletter mailing list, I will be sending out more stuff like this, fun stuff, golden nuggets and other great stuff to help you make more money in your home business! Sign up HERE
If this helped you, please comment and share.
Helping You Live Your Dreams!
Marlo Fullerton
I use a proven internet marketing system that is generating leads daily into my business. If you want a simple solution to getting leads to talk to about your business or a simple way to build your list without having to chase around your friends and family, you owe it to yourself to look at this system today. Click Here
If you are looking for a work at home business opportunity that gives you the ability to build a Live Anywhere Work Anywhere Lifestyle Click Here
I'm Testing A New Way To Get Passive Leads For Your MLM
Share and Enjoy