Are you planning a trip to Alaska? Here are some useful travel tips and information to help you out.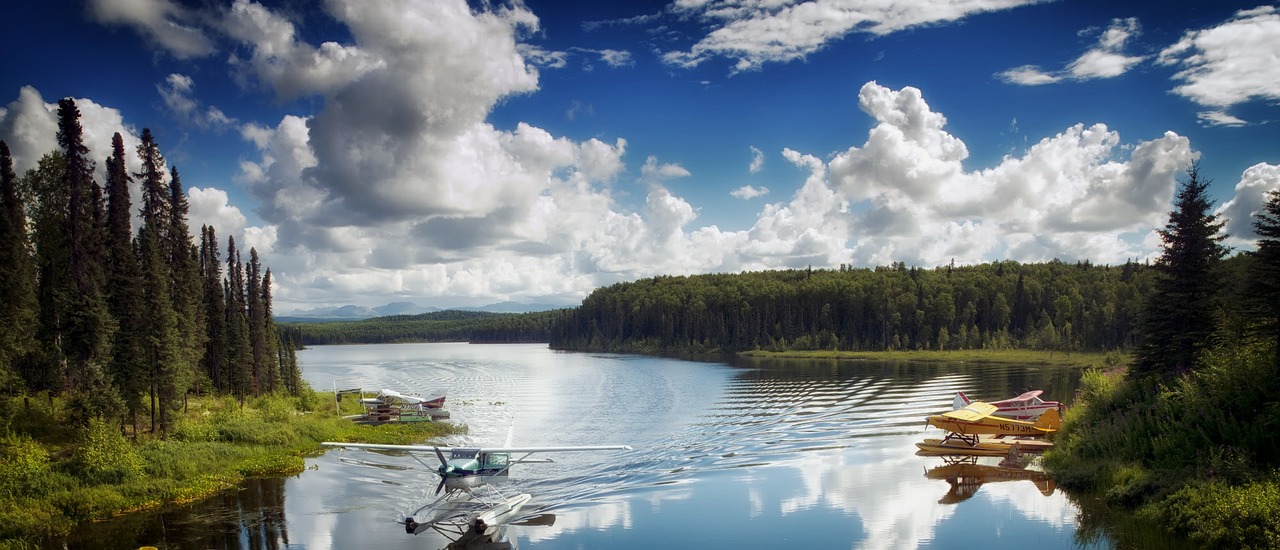 When is the Best Time Of Year To Visit Alaska?
If you ask me, anytime of year is a great time for a vacation, but most people take vacations during the warmer months and over holidays. Alaska is a popular vacation destination for adventure seekers and people that like beautiful outdoor views. Alaska is a gorgeous destination and many cities and locations in Alaska are only accessible by boat or plane, this makes an Alaskan cruise a very popular choice. Alaska offers exciting experiences such as seeing the incredible Northern Lights, huge grizzly bears fishing for salmon in the rivers, sled dog races across the frozen landscape. The best time of year to visit Alaska will of course depend on what you want to see and do on your trip.
Visiting Alaska During the Summer
The Alaska summer season is typically May through September.  Peak season is mid-June to mid-August. When it comes to an Alaskan cruise, the summer season in this big state starts the middle of May, and it goes all the way until the middle of September. The shoulder season is right before and after peak season. There is a good chance for families to find discounts on things like hotel rooms and day tours. This is a great way to travel for less. There are so many exciting things to do and see in Alaska, here is a list of a few of them:
Cultural & Historic Tours
Backcountry Expeditions
Visit Denali National Park
Day Fishing Trips
Bear Viewing
Gold Panning & Tours
Railroad Day Trips
Glacier Hiking
Flight Tours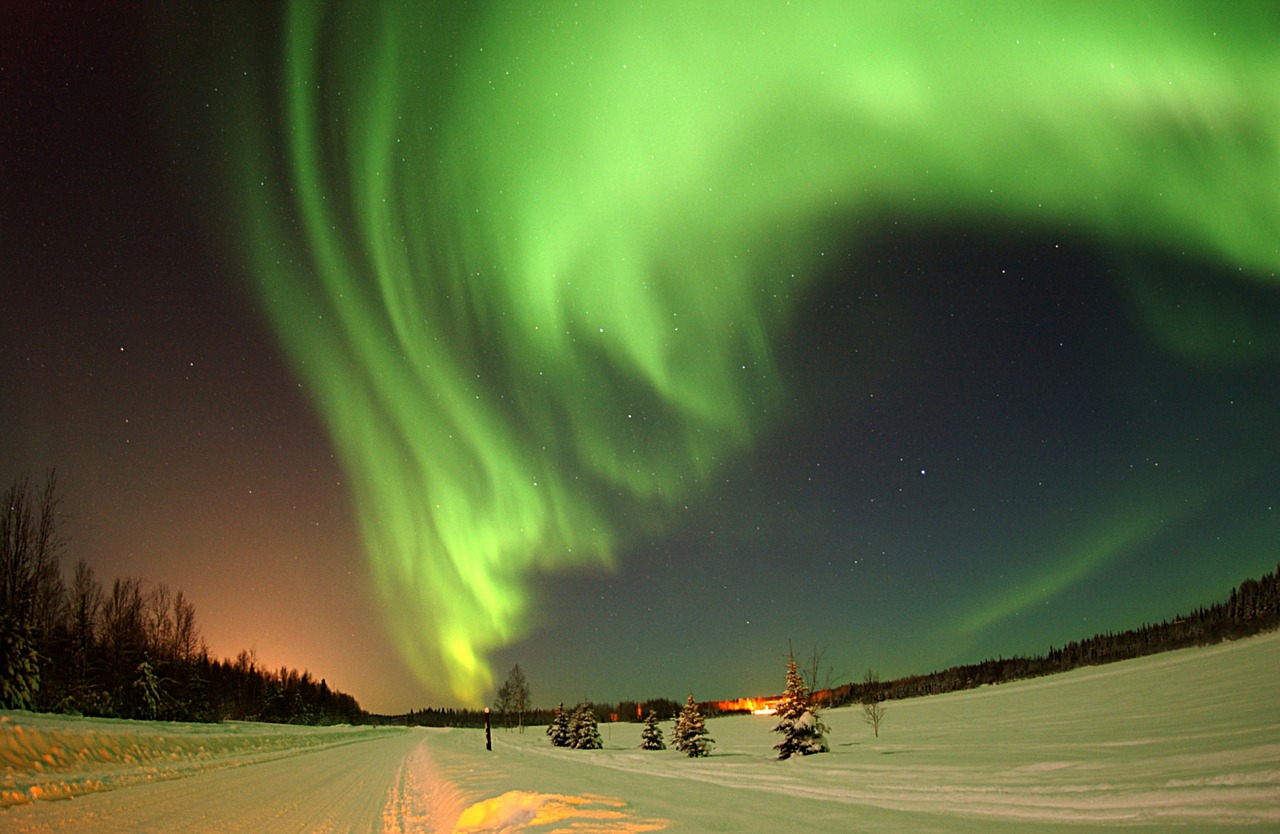 Visiting Alaska During the Winter
Alaska is certainly colder and darker in winter but the state doesn't shut down. There are a lot of amazing experiences you can only do during the winter. Here are some of them:
Northern Lights Viewing
Watch the Iditarod Dog Race
Snowmobile Tours
Dog Sled Tours
Skiing
Ice Fishing
Understanding Daylight In Alaska
If you are heading to Alaska during the summer, expect long days. The longest day  of the year is the 21st of June, which has 19 hours of daylight in the city of Anchorage, the city of Fairbanks has 22 hours of daylight and Southeast Alaska has 18 hours. People who are vacationing during this time need to understand that the sun is going to be up a lot longer than what they are used to at home. While extra daylight may seem like a blessing to some people, others may have a hard time adjusting to the fact that the sun is still up at like 2 or 3 am.
If you are visiting Alaska during the winter, the opposite occurs. The shortest day of the year is the 21st of December. On this day Juneau in the Southeast has a little over 6 hours of daylight, Anchorage has 5 1/2 hours of daylight and Barrow is in complete darkness all day long. Barrow is the northernmost town in Alaska and is 330 miles north of the Arctic Circle. They have 67 days of darkness from November 18th to January 23rd. In the Summer they enjoy 80 days of 24 hour daylight. Wow!
The Weather In Alaska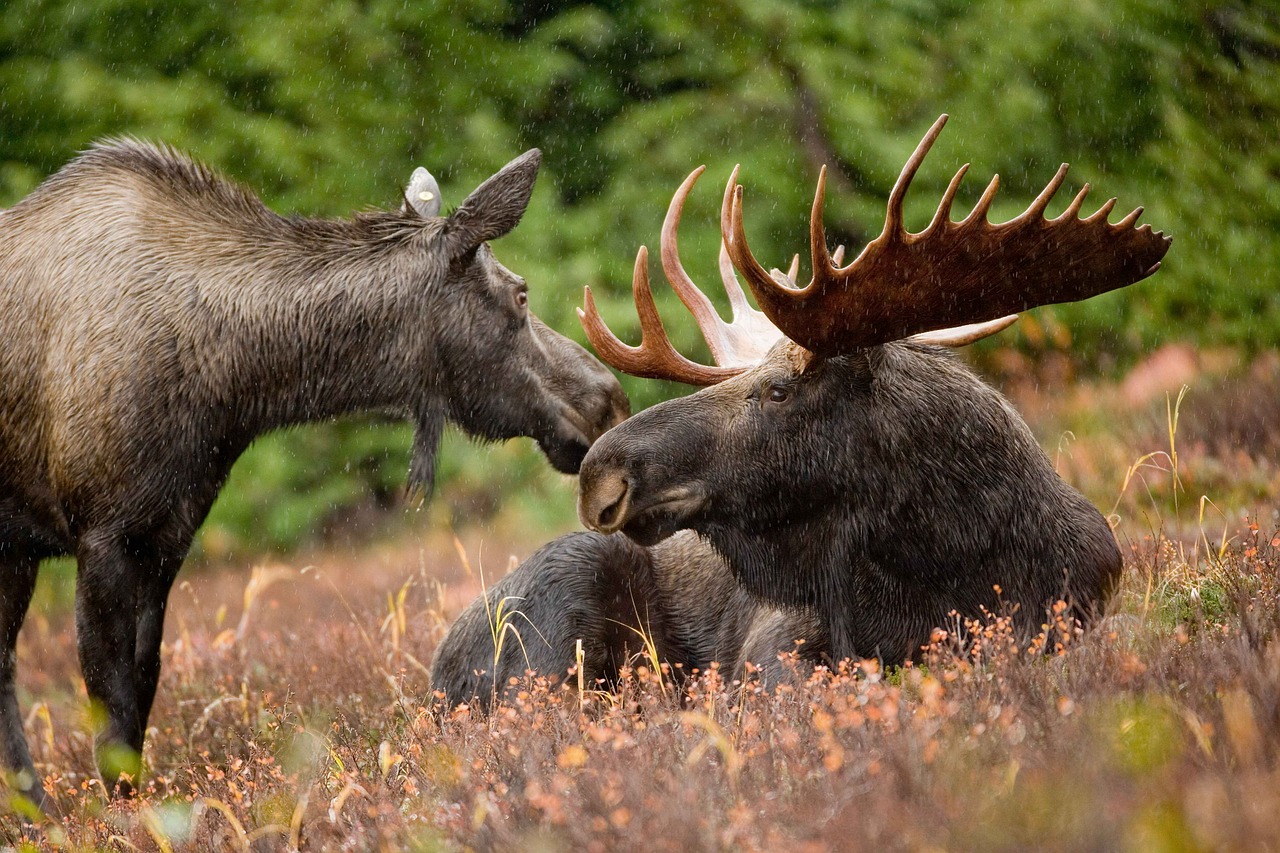 In order to keep Alaska green and lush, rain has to fall, and Alaska averages a lot more rain than many other locations. By the summer and early fall, there is daily rain in Alaska, and the chance of rain is at least 50 percent or higher. The average summer temperatures are highs from 60F – 80F with lows ranging in the 40s to 50s. The average winter daytime temperatures are 5 to 30 degrees. The best thing is to always be prepared. Dress in layers and always bring a little rain poncho that you can easily pack in your pocket or small pack. That way you are prepared for any showers that pop-up throughout the day.
The best time to visit Alaska really does depend on what you want to see and do. If you want good weather, but still be able to see wildlife, then the plan your trip for around June to July. The answer is also tough because Alaska is such a big state with different climates and activities depending on what part of the state you visit. Alaska has so many exciting things to see and do that you will have an amazing time no matter when you go.
Vacation More and Start Living!
Make sure you are on my newsletter mailing list, I will be sending out more stuff like this, fun stuff about cabin life in Montana, golden nuggets and other great stuff to help you make more money in your home business! Sign up HERE
If you enjoyed this, please comment and share.
Helping You Live Your Dreams!
Marlo Fullerton
Travel For Less
Do you love to travel? Always dreamed of traveling? Where would you love to go?
I can show you how to vacation more and pay wholesale prices on
all your travel…and maybe even
get paid too while doing it. Click Here For More Info
Travel Tips – When Is The Best Time Of Year To Visit Alaska?
Share and Enjoy