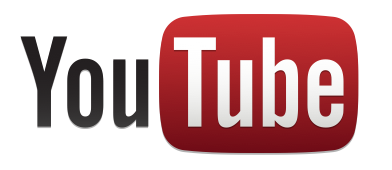 One of the fastest ways to build traffic to your offers is to create videos and publish them on YouTube. Here are a few YouTube marketing tips to help your videos get more views so you get more leads for your business.
Watch the video for my quick YouTube marketing tips.
YouTube Marketing Tips
Make a lot of Videos – The more content you create, the more likely people are going to find you.
Vary Your Videos and Entertain – Change it up when you are creating your videos. Vary the length and type of videos you are creating.  Make sure to be yourself and have fun in your videos while you are providing a solution to solve a problem for your viewers. People are attracted to real people especially when they are having fun.
Simple Works Best – Keep your videos to one subject…make your point and make it well. Don't over complicate things.
Optimize Your Videos – If you want people to find your videos, you have to optimize them. YouTube video optimization is key to getting traffic. Do keyword research for the subject of your video. Once you come up with your keyword, put it in the video's title, tags and description. Make sure your description is a good accurate description of the contents of the video that includes your main keyword and a few long tail keywords or other related keywords. Don't forget the link to your offer or whatever it is you want the viewer to do.
Call To Action – It is very important to have a clear call to action in your video. Something like…"For more information, click the link in the description below". You must tell them what you want them to do.
There are my quick YouTube marketing tips to help you get more views and more leads for your business.
If you want to really crush it with YouTube video marketing, check out this awesome YouTube marketing training by two top video marketers that got 14,ooo leads in 8 months…they will show you exactly how they did it. Check it out HERE.
I hope this helped you. If it did please comment and share.
Make sure you are on my newsletter mailing list, I will be sending out more stuff like this, fun stuff, golden nuggets and other great stuff to help you make more money in your home business! Sign up HERE
If this helped you, please comment and share.
Helping You Live Your Dreams!
Marlo Fullerton
I use a proven internet marketing system that is generating leads daily into my business. If you want a simple solution to getting leads to talk to about your business or a simple way to build your list without having to chase around your friends and family, you owe it to yourself to look at this system today. Click Here
If you are looking for a work at home business opportunity that gives you the ability to build a Live Anywhere Work Anywhere Lifestyle Click Here
YouTube Marketing Tips To Get More Views And More Leads
Share and Enjoy