The Power Lead System is launching next Monday September 30, 2013 and I am very excited to be working on a team with top earner and Attraction Marketing Queen Diane Hockman in her "Boiler Room" to get to see how a pro works a BIG product launch. It is an awesome opportunity and the stuff I am learning is priceless. If you want to get in on this, there still might be a few spots, contact me and I will see if I can get you in.
Here is more information about Power Lead System and my Power Lead System Review.
What is Power Lead System?
Power Lead System is a lead generation and website building system. It offers tools to help you market your business, product or whatever you are promoting. It has many valuable tools. Including:
Auto Responder System
Contact Management System
Electronic Ecards
Audio & Video Postcards
Capture Pages
Sales Pages
Ad Tracking
Unlimited sub-domain creation
And much more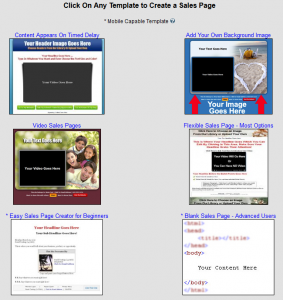 During the pre-launch I have had access to a demo account and have been playing around with the sales page creator. I am very excited about this feature. I am able to setup custom sales pages in just a few minutes. There are several templates to choose from or you can go totally custom. You can select from their header graphics or upload your own. Choose one of their videos or embed your own. Add your verbiage, change fonts, colors, etc. I created a promo page for the Power Lead System Launch using PLS in just 5 minutes.
View it HERE.
I love it! Creating a funnel page or landing page is just as easy. This will make it so quick and easy to get out fast promos. It is Worth it for these features alone.
The Program and Compensation Plan
The Power Lead System affiliate program  is a 100% commission program. 100% commission programs are popular and the PLS program promises to become the best because it offers a unique twist. You earn a 50% matching bonus on all the monies earned by the people you pass up. WOW!
The thing is, if you do not promote the Power Lead System you will not make any money.
But, if you do promote PLS by taking consistent action over a long period of time…you could make a lot of money in the next several months. Share your link with your friends, with your list, on Facebook, with anyone that could use this tool.
Power Lead System is a great tool with a great compensation plan. I am using it and I highly recommend it.
Be sure to join my mailing list, I'll be adding more how to, tips and training videos.
If this helped you, please comment and share.
Helping You Live Your Dreams!
Marlo Fullerton
I use a proven internet marketing system that is generating leads daily into my business. If you want a simple solution to getting leads to talk to about your business or a simple way to build your list without having to chase around your friends and family, you owe it to yourself to look at this system today. Click Here
If you are looking for a work at home business opportunity that gives you the ability to build a Live Anywhere Work Anywhere Lifestyle Click Here
Share and Enjoy