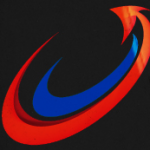 It is nearing the end of week 2 of Diane Hochman's Attraction Marketing Intensive course through My Lead System PRO. All I can say is…WOW. She is awesome! Her training is awesome! If you every have a chance to take her training–DO IT!
In this quick video I tell you one of the many awesome things I have learned in the first two weeks of the Attraction Marketing Intensive course.
There you have it. Another update of this fantastic training course soon.
Be sure to join my mailing list, I'll be adding more how to, tips and training videos.
If this helped you, please comment and share.
Helping You Live Your Dreams!
Marlo Fullerton
I use a proven internet marketing system that is generating leads daily into my business. If you want a simple solution to getting leads to talk to about your business or a simple way to build your list without having to chase around your friends and family, you owe it to yourself to look at this system today. Click Here
If you are looking for a work at home business opportunity that gives you the ability to build a Live Anywhere Work Anywhere Lifestyle Click Here
Attraction Marketing Intensive Week 2 – One Thing I Learned
Share and Enjoy